Login
(Sign Up not available here)
KEITH FRENCH R.I.P.

It is with great sadness that we announce the passing of Keith French, a long-time member of Argosy Players, on Sunday 11th April.
He fulfilled many roles throughout the Arts world in Hillingdon. For many years he was Secretary to Ruislip and Northwood Arts Council, later becoming Secretary to Hillingdon Arts Association.
He was passionate about the works of Shakespeare and produced many of his plays for Argosy. He occupied a number of different positions in Argossy and became their primary set designer, winning both an HAA Award, and a NODA Award for Set Design.
He was a very able and convincing actor in whatever role he played, a raconteur and collector of antiques. He designed and helped make fabulous sets not only for Argosy Players but also for a number of local societies including Ruislip Dramatic society, the library and arts service in the borough and in particular, for a performance by Argosy Players on the stage of the Criterion Theatre in town. A perfectionist, he would go to great lengths to find items and furniture with which to enhance a set and give the players the best possible ambience in which to perform.
He had a larger than life personality and was a distinguished looking figure in later years as he developed sideburns and beard, but which he was always willing to divest if the part he was playing required it. He was generous with his time and talents and passed on his many skills in the Theatre Workshop where he could be found every weekend working to the music of Classic FM.
Two years ago he gave a talk on theatre design to members of the HAA and brought along with him models of sets which he had made before producing the full-size version. He made a study of Mythology and Trees as well as the development of Theatre and was preparing talks for groups before the pandemic curtailed visits.
Many people in the theatre and the wider arts community in Hillingdon and beyond will mourn his passing but be grateful for the friendship and knowledge he shared during his lifetime.
We need your help
You can help just by coming to our meetings (Once things get back to normal). Meetings are held only every 6 weeks.
If you think you might be able to help, please click on the link below.
Click here for more information.
Entering Event Details
Now that things are beginning to get back to normal, you may be plaaning your next event.
If so you can
enter events on our Website.
If you later on find that changes have to be made, then you or your officer who has registered as a "User" can easily do this.
We hope to resume publication of the Whats On leaflets as soon as there are enough entries.
Help the HAA

Amazon have kindly arranged for a donation to be made to the HAA each time you order goods from them. This costs you nothing and you still get the low prices and great range as usual
Just order your goods from Smile.Amazon or click on the link in the box below . Every little helps.
What`s On Leaflet Suspended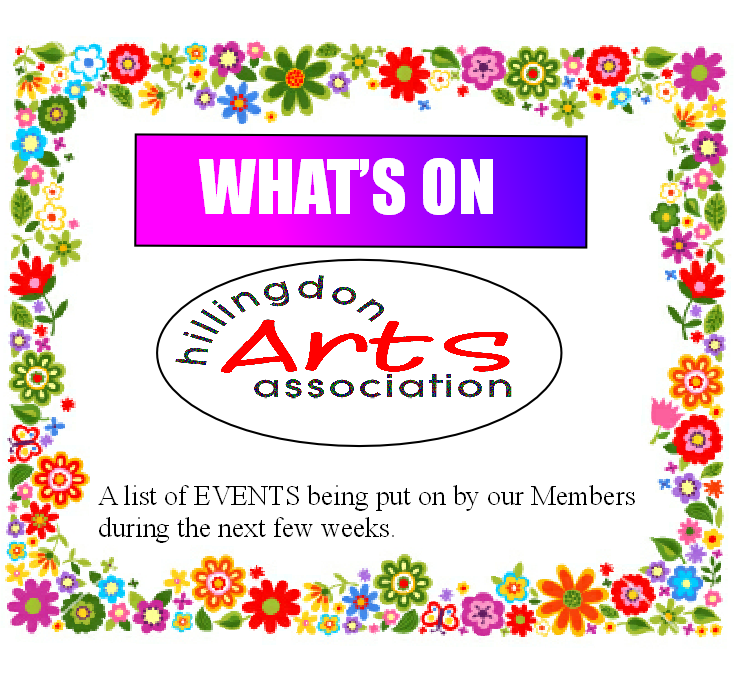 Because of the current Crisis many Events have had to be cancelled.
So the publication of the What`s On leaflet has been suspended until further notice.
The Listings on this website will remain, but some have been marked only PROPOSED when it is uncertain whether they will take place or not.
You can still print a cut-down version of the leaflet yourself
.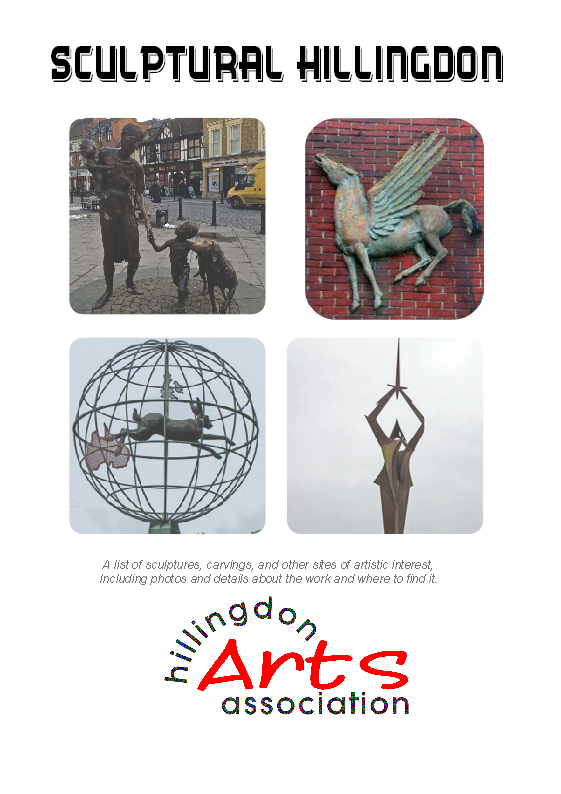 Sculptural Hillingdon is a free booklet published by the HAA.
It is a guide to 14 of the sculptures and other interesting sites you can see in this borough.
Although it is now out of print you can see the pages by either clicking the image above or going to 'News & Views' at the top of this page and selecting
'Sculptural Booklet'
A new version is being prepared, so if you know of any sculptures in this area, please contact us.