Login

(Sign Up not available here)

you are logged in as
The Hillingdon Arts Association (HAA) is here to foster ART and help all those involved with ART in any way.
Do something to help your community by joining the HAA.
This charity is run entirely by volunteers who give some of their spare time to help all those who practise or enjoy art in its many forms.
If you have been involved with art, or with an art society, then your knowledge would be invaluable, and we sould love to have you on board.
Click here for more information.
Entering Event Details During the Current Crisis
You may be planning special events for the current crisis. If so you can still enter them for listing on our Website. You could, for example, enter 'ZOOM' on the title line. Or you could put a full explanation in the blue box editor.
Tell your members to check the HAA website for details.
If there is some doubt as to whether an event will take place or not, or the date or venue might be changed, then there is a new entry marked STATUS where you can enter PROPOSED.
Some suitable wording will then be added, but you can also add your own words to the Details, or to the Blue Box.
You will be able to change it to CONFIRMED, or CANCELLED at a later date.
Help the HAA

Amazon have kindly arranged for a donation to be made to the HAA each time you order goods from them. This costs you nothing and you still get the low prices and great range as usual
Just order your goods from Smile.Amazon or click on the link in the box below . Every little helps.
Join the HAA free for a year.
An individual or a club, society, or group can join with no membership fees until 31st March 2022. Associate members are always free.
Just go to Membership at the top of the page and click on one of the 'Join the HAA' items listed.
You will still have all the facilities as before including free entry of your Events into our What's On listings.
What`s On Leaflet Suspended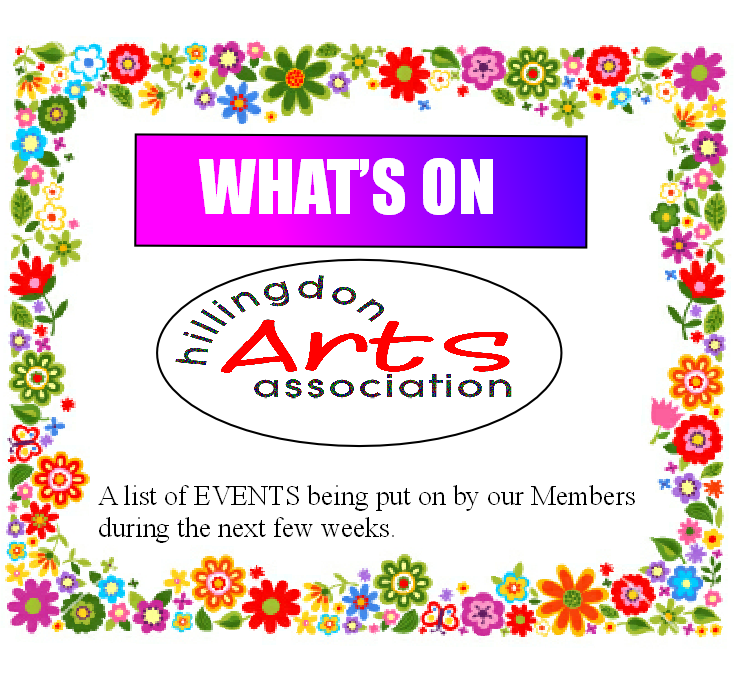 Because of the current Crisis many Events have had to be cancelled.
So the publication of the What's On leaflet has been suspended until further notice.
The Listings on this website will remain, but some have been marked only PROPOSED when it is uncertain whether they will take place or not.
You can still print a cut-down version of the leaflet yourself. Select WO Leaflet Home Print Under What's On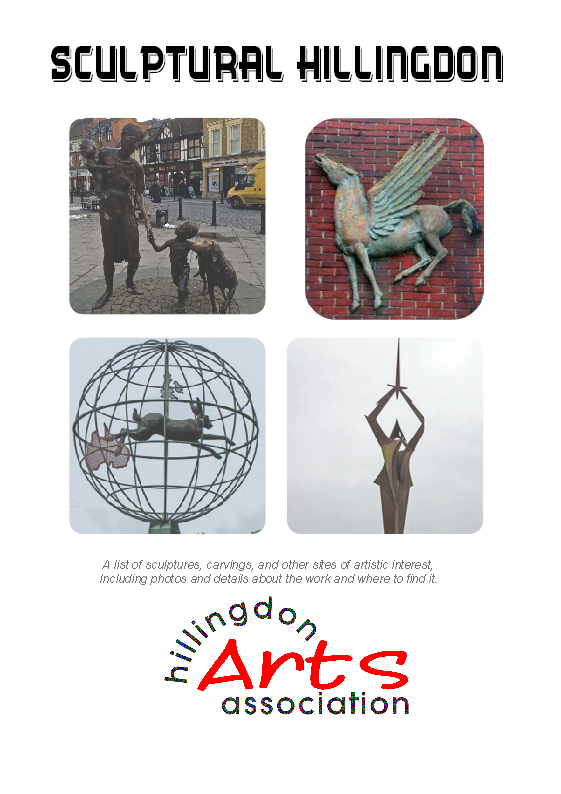 Sculptural Hillingdon is a free booklet published by the HAA.
It is a guide to 14 of the sculptures and other interesting sites you can see in this borough.
Although it is now out of print you can see the pages by either clicking the image above or going to 'News & Views' at the top of this page and selecting
'Sculptural Booklet'
A new version is being prepared, so if you know of any sculptures in this area, please contact us.